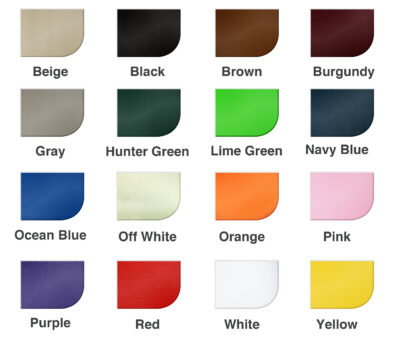 More color choices available upon request. Please mail us your vinyl sample for bst color match.
STEP 1. Lift the booth seat and turn it over. Measure the length from left to right (end to end).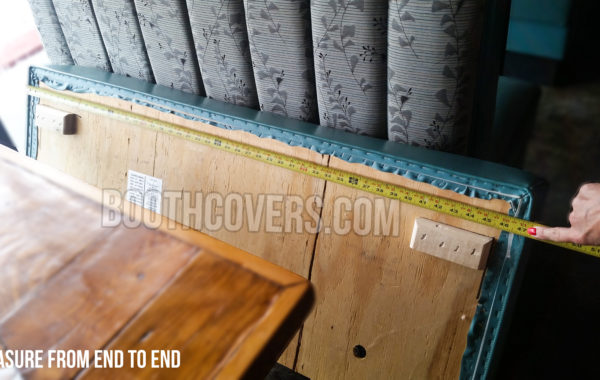 STEP 2. Stand the booth seat vertically on a piece of paper. Trace around the perimeter of the side panel with a marker. Mark the front of the seat and make any other additional notes if needed.